Farr – Time to go one better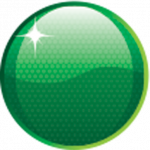 Robbie Farr has had enough of finishing runner-up in the World Series Sprintcars Championship and has got his sights set on the 2009/2010 Series crown that kicks off in Brisbane next month.
Farr, who has finished second on no less than four occasions, 'blew out the cobwebs' during a recent stint behind the wheel of his East Coast Pipelines machine with the World of Outlaws in an effort to fully prepare him for his 09/10 campaign.
"I'm a bit over finishing second, from a personal and team point of view the World Series crown is really our aim for this season," said Farr.
"Running in the States has given us an opportunity get race prepared so we can really hit the Australian season full guns blazing. It's was really all about getting our confidence up, getting laps under our belt and gaining some race fitness – something you can't get anywhere else in the off season.
"We had some good runs over there, including a sixth place at Skagit in Washington on our first night out. Sure we could have done some easier shows and got some wins on the board but for us it was all about testing things and getting set for our Australian campaign rather than event wins."
During his opening event on Australian shores Farr finished fifth in an Invitational event at Avalon, won by Max Dumesny, and will this weekend head from his Perth base to compete in the $5000 to win Brian Healey Cup at Tyrepower PCR in Sydney.
Farr will face tough opposition in his quest for the 2009/2010 World Series Campaign from the evergreen Max Dumesny and long-time arch rival Brooke Tatnell.