Wins are what Schatz is about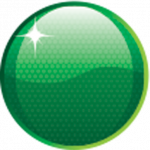 While he may be leading the World of Outlaws points, and on track to record his fourth consecutive series title, Donny Schatz says he is currently focused purely on winning races and not the points.
The three-time and defending series champion currently leads the World of Outlaws by 18 points courtesy of 12 event wins and 38 Top-Five finishes.
"The focus hasn't changed," stated Schatz on Saturday night when asked about the point standings.
"It's not going to change. You can ask me when we get to Texas and it still won't change. It probably won't change until we go into Charlotte on the last night."
Meanwhile, Schatz's closer pursuer Jason Meyers believes ever point will count in the final stages of the Championship.
"Right now you have to give it everything you got and earn every point you can, because everything matters," said Meyers.
"Whether you are battling for second or 22nd, every single point matters right now. We'll just go out and try to put good numbers on the board and see what happens."
Meyers began last weekend's New Yorker 25 by setting fast time to earn five bonus points in the standings as he continues to keep pace with Schatz in the standings. It was the eighth time this season he has been fastest in qualifying, second only to Schatz and Sides who have been quickest 10 times each.
Heading into the event at Rolling Wheels, Meyers was 14 points out of the lead and moved to 12 points out after time trials, as Schatz was third quick and earned three bonus points.
Meyers ended finishing fifth in the main event and is now 18 points out of the lead with three races remaining as he chases his first World of Outlaws title. The native of Clovis, California leads the World of Outlaws with 52 Top-10 finishes this season.