Darrah continues to make waves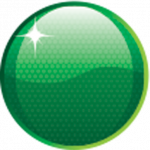 A week after his first career victory in the World of Outlaws Sprint Car Series Cody Darrah continues to make waves on the dirt track.
The 20 year-old made his first trip from Pennsylvania to New York to compete in the New Yorker 25 at Rolling Wheels Raceway Park over the weekend.
He also made his first start in the No. 19 for Kasey Kahne Racing as he filled in for Brad Sweet who had a previous commitment. Darrah began the night by turning in the fourth fastest lap in time trials of the 42 cars that took to the track.
He followed that up by a convincing win in the fourth heat race to earn a spot in the Crane Cams Dash. He started 10th in the A-Feature event and finished a very strong sixth.
"This is a wonderful opportunity these guys gave to us," said Darrah.
"The guys who work on this car work very hard. This is definitely top notch equipment. The car was a little bit better than where we finished, that's for sure.
"I was new to this place and made a couple of mistakes there, but that's nothing that experience won't fix. That's the one thing we struggle with is lack of experience.
"If we could go down the street and buy a big bag of it at the local hardware store, that would help, but we can't do that. It was a very good solid night for us."