Brabham: A season to remember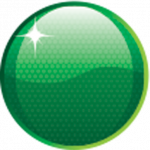 David Brabham has capped off his most successful season to date by being crowned American Le Mans Series Champion for the first time at Laguna Seca, California.
This latest triumph for the British-born Australian adds to the 44 year-old's Le Mans 24 Hours victory that he took in June, marking him as one of the world's top Sportscar drivers.
Brabham's ALMS success comes 10 years after making his debut in the class when it was incepted in 1999.
The Patrón Highcroft team, headed by Brabham and team-mate Scott Sharp entered the final round needing to complete just 70 percent of the race distance to claim the title. The pair did that, despite minor damage and an electrical glitch, to finish third and wrap up the title.
"The Patrón Highcroft team has worked so hard for so long and it's absolutely fantastic to finally take the ALMS championship title," Brabham said.
"This has been an unbelievable year for me. Winning the Le Mans 24 Hours was fantastic but it also means a lot to take the ALMS title. I've raced in the series since 1999 and I've come close to winning the title before, so it's amazing to finally do it. The ALMS means a lot to me, it's like one big community and the racing is unrivalled."
Brabham's stellar season is made all the more memorable by the fact that it has been 50 years since his famous father, Sir Jack, took the first of his three Formula 1 World Champoionships.
"I celebrated the 50th anniversary of my father, Sir Jack's first Formula One World Championship title in 1959 at the opening Sebring round," he said.
"I'm delighted to win both Le Mans and now the ALMS title during what is a special time for the entire family and something else to be proud of."