Aussies strong in Formula Ford Festival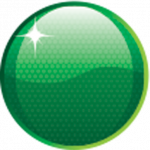 Australian drivers performed admirably at the famous Formula Ford Festival at Brands Hatch last weekend.
Daniel Erickson finished eighth in the final after a competitive weekend. The Kevin Mills Racing driver finished in sixth in his first heat race, fifth in the semi-final before taking eighth in the all-important final.
The New South Welshman was held up by Spaniard Jordi Cunill after using worn tyres in the final and by the time he found a way past was too far back to make serious inroads
"I just didn't have the grip to find a way past Cunill, and even if I'd been on new tyres I wouldn't have been able to catch the leaders – they were too far ahead by then," Erickson said.
Scott Pye, the other Australian competing in his international racing debut, had a mixed event. A strong qualifying performance was brought to nought when he was taken out of the first heat. A storming drive from the back to eighth in the semi gave him a mid-field starting slot for the final, but again, he was involved in an incident.
The Formula Ford Festival was won by Chrissy Palmer ahead of Liroy Stuart and British Formula Ford Champ James Cole. All three drove Mygale chassis to their respective podium positions.